Meet the team

Kate Cox – Owner/Operator
FULLY QUALIFIED – 17 YEARS EXPERIENCE
I am in my 11th year of business with Bijonei. I now mentor my team to deliver the most amazing hair experience for when you come visit us at Bijonei. I really want you to have beautiful hair that makes you look and feel amazing! Whatever you desire my team and I can make it happen!
Hairdressing is a dynamic and changing industry and it is essential we as a brand evolve with it! I am blessed that I do something I love and have the opportunity to create a high quality service for you, our guests. Providing you with a luxurious, blissful pampering experience delivered by the Bijonei team is my goal!
Kelsie – Hair Stylist
FULLY QUALIFIED – 5 YEARS EXPERIENCE
I am Bijonei's creative colour enthusiast!  I adore blonde transformations from soft Balayage to bold Ombre and love creating Hollywood glamour styles for you!
I have always loved the idea of being a hairdresser.   From a young age I played with any type of hair I could get my hands on – dolls, friends, and mum where I would treat them to cuts, hair ups/braids and treatments.  I thought how awesome if I could get paid to work with hair, well that's the job for me!
I have been in the industry for 5 years and have been fascinated & amazed by what actually goes into the technical behind the scenes stuff AND what it really takes to be a successful stylist.  I love that you, our guests are treated to amazing service where you are more like friends as opposed to just another person.
Robyn – Hair Stylist
FULLY QUALIFIED – 15 YEARS EXPERIENCE
Using creative techniques I tailor make the perfect colour for you! I have a great toolbox of tips & tricks to help you achieve the best results for your hair. I specialise in creating a personalised colour just for you. I have always loved being able to express myself through trying new styles and new looks!
What fascinates me the most is our industry is constantly changing! New technology, styles & products means it's never boring – no two days are the same! I have been in the industry for 15 years and it still surprises me! You love a warm relaxed environment that enables us to give YOU Bijonei's total experience of relaxation and pampering! Not just amazing hair!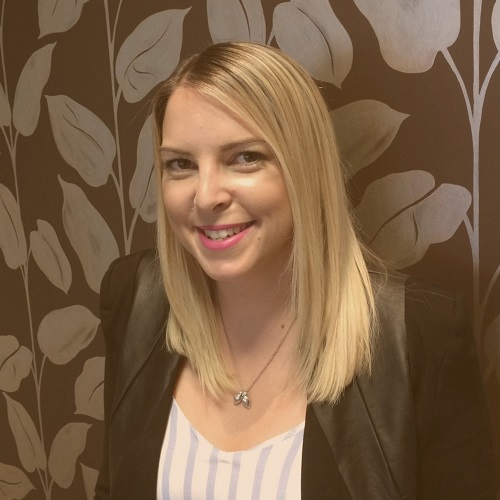 Hannah – Emerging Sytlist
IN FINAL YEAR
I take pride in giving YOU, our guest, the best service I can. My passion is being creative in Balayage, Ombre and colour change if you should need/want it. I love to make you look and feel beautiful! I am loving expanding my range of skills in cutting and creating styles to suit face shape and personality.
I have always been curious about hairdressing as I am a creative person so I'm enjoying being able to show off my skills! The artistry is what fascinated and drew me to the hairdressing world.
I started my hairdressing venture in Wellington and now I am excited to continue my journey at Bijonei where I enjoy the environment and atmosphere whilst still being very professional and you the guests are so warm and friendly
The Salon

Here at Bijonei Hair Design, we strive to provide you with an environment where you can relax, get pampered and experience the best in hairdressing services.
Leave all your tension at the door – come and settle in with a complimentary beverage and the latest of magazines.
Our hassle free parking allows you to arrive on time and park (almost right outside the door) without the stress of finding change for parking meters or their time limits.
I think that the most important thing a woman can have – next to talent, of course – is her hairdresser.
– JOAN CRAWFORD